Make assessment & rating a breeze.
Spend less time on your QIP!
Go from strength to strength.  Get back to doing what you do best – nurturing young minds!
Join free now
Complete the form to start your 14-day free trial.
Keeping up with ACECQA's changes?
Earlier this year ACECQA updated their optional QIP template. The new template emphasises the importance of documenting critical reflection against the exceeding themes throughout your QIP, particularly for services aiming to keep their exceeding rating or aspiring for a better assessment and rating result.
The new template also reaffirms the requirements that your QIP must be driven by ongoing self-assessment against the National Law and Regulations and Quality Standards (NQS). Those same laws, regulations and Standards were significantly updated through last year's revision of the National Quality Framework.
Penelope QIP have just released a powerful new system that guides your team through continuous change.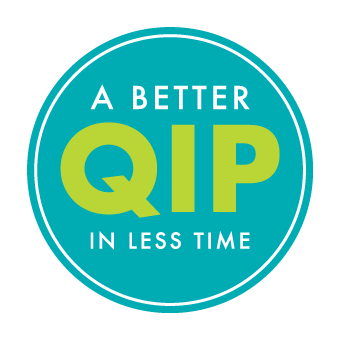 Join our team for a live webinar demonstration of the new system. Register to choose a time that best suits you and your team.
Fun facts!
2300 Australian Early Education Services and 4200 of their Educators now work smarter, not harder, in preparing for assessment and rating online using Penelope. Together, our partners have taken action over 11,000 times within their living, breathing QIPs. The hundreds of thousands of hours saved is the most important number – but is too high to count!
Trial
Join now and put Penelope to the test. Add your team and enjoy an all-access trial of the program for 14 days.
Annual
Connect an unlimited number of your staff with your service's own fully supported quality improvement platform for the next year. Start with a 14-day free trial.
QIP Setup
Email us your current QIP and we'll provide a quote on getting it setup online. Includes recommendations on improving your QIP. Your team can then manage your QIP with your service's subscription.
Do you belong to or manage a larger group of services? Or perhaps you don't see exactly what you need?
Penelope can be scaled to the largest organisations, with tiers of management rights and reporting through to the Board. Our team are experts in early education, quality systems and developing software. We're always happy to discuss your unique needs.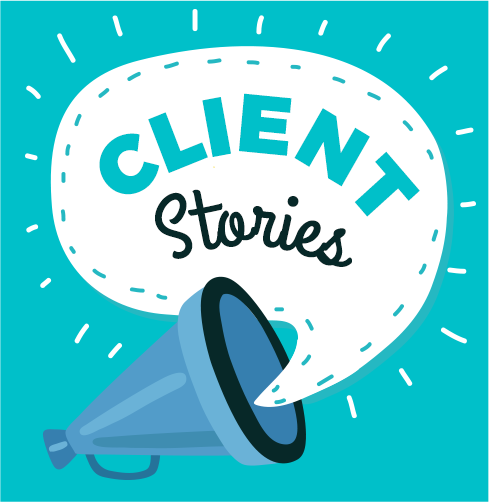 I have just signed up for annual subscription with Penelope QIP. After completing a webinar, I was really keen to find out more. I signed up for the free month and completed a self-assessment of our service against the new NQF within 5 hours. Once our self-assessment is completed, it generates our identified areas for improvement in a meaningful, step-by-step QIP. The interactive QIP also allows all staff members access so they can add progress notes and photos and is an easy to use, motivating and inspiring system. There is no hassle changing to the new NQS on February 1 as it's all done ready to go! A fantastic system that makes the QIP change over so easy!!! Love, love, love it – so glad i found it.
Just wanted to give you a bit of feedback on how we have found your program so far. Penelope is simple to use – if I get a bit tangled up, there is always someone there to guide me through. It is comprehensive in its content and provides many ways to collect evidence. Definitely the best investment I've made in a long time! I would thoroughly recommend it (especially if your review is imminent!) Also well worth spending the extra to get the data input work done. Saved me hours and lots of headaches too. Thanks for a valuable product and your assistance in getting it set up. If I could rate the program and your service a 6* (stars) I would. Thanks again.
I really love Penelope! It's easy to use and makes it easier for all the team to get involved. Can be completed at convenient times which is a real bonus.
Joining Penelope is the best thing we have ever done. We knew we must be due our QIP and review early 2018 and so decided to join. Last week our QIP was due for our impending review and boy oh boy were we thankful for all the hard work you guys did for us setting us up. The whole program has been so easy to navigate and has made the job of monitoring and adjusting improvement areas so much more simple and effective. This is by far (even without the win) the best few hundred dollars I have spent in a long time. I would thoroughly recommend Penelope to anyone!
We decided that the Penelope software would be the answer to keeping us up-to-date due to it's ease of use, regular reminder emails and very informative newsletters. The bonus is the online training that comes with the software as well as the very helpful NQF updates in the field. The software even guided us on how to blend our current QIP into the new National Quality Standards when the changes came into effect in February.

I would highly recommend the use of the Penelope Software to anyone in the Education and Care industry who feel like they have a million things on their plate each day – this really eases the burden!
The team are always so friendly, patient and that really has helped me as I am not great with technology. Changing to Penelope was a huge step for me as I am old and like 'pen and paper'. You have all made this a much easier transition. Also recently a team member had looked at our QIP and noticed that there is a section (regarding reflection/self-assessment) that we have not been using and has called and booked us in for some training, what a proactive and helpful thing to do, as we would have just carried on missing out.
QIP IN THE CLOUD
Start moving your QIP online today. Don't have time to transfer your data? Send Penelope your current QIP and we'll give you a quote on moving your current QIP online. We've improved on the ACECQA and Department of Education QIP Templates. Instantly submit or share your custom-branded QIP to ACECQA or with families and staff in just one-click.
BETTER, TOGETHER.
Your team share their ideas and the workload as they update your QIP in real time. Snap photos, plug in emoji and upload files to help cut down on documentation. Everyone is kept in the loop as they receive notification of updates important to them.
QIP-SPIRATION
Penelope is rallying a community of services, educators and experts. Your team can access on-screen QIP Tips™ and guidance throughout the program (if they need it!). Let us get your team up to speed with free online training. Keep up to date with new developments and industry change with our regular e-newsletters.
Call Our Team Today!
Our advisors are waiting to chat with you.
1300 435 962
Contact Us Online!
Book in a online demo or send in your question. We'll quickly be back in touch to help.